Today we held our Black History Celebration program at the August Wilson African American Cultural Center. Our students and Black Student Union members sang, danced, recited poetry, gave presentations on a variety of topics, and embodied Black Excellence. Davion Kelley and Jeshiya Grant were our emcees. This program was spearheaded by Mrs. Ferguson, with the assistance of Ms. Chelsey and Miss Stephanie who helped the students prepare for the performance. We are so proud of our students, who have been rehearsing since the beginning of January for this event. Congratulations everyone for an excellent program.
Stay posted for the video coming out soon!
Photos by Adrianna Morris, junior.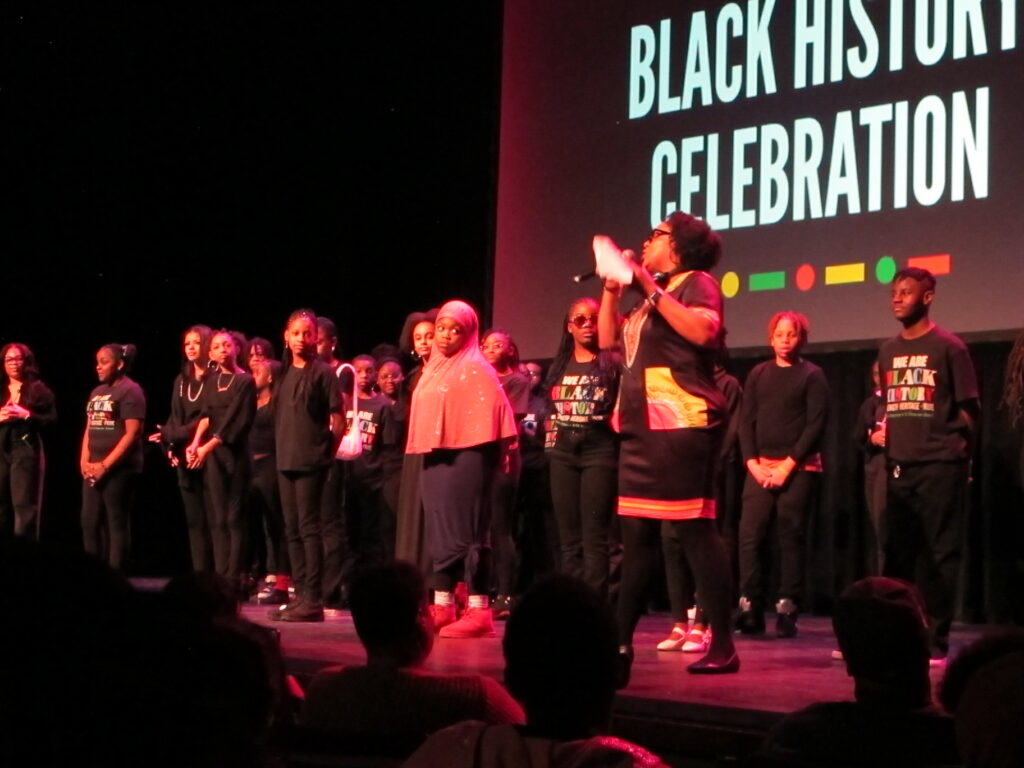 This year's Black History Month Program was sponsored in part by the #NOTWHITECOLLECTIVE